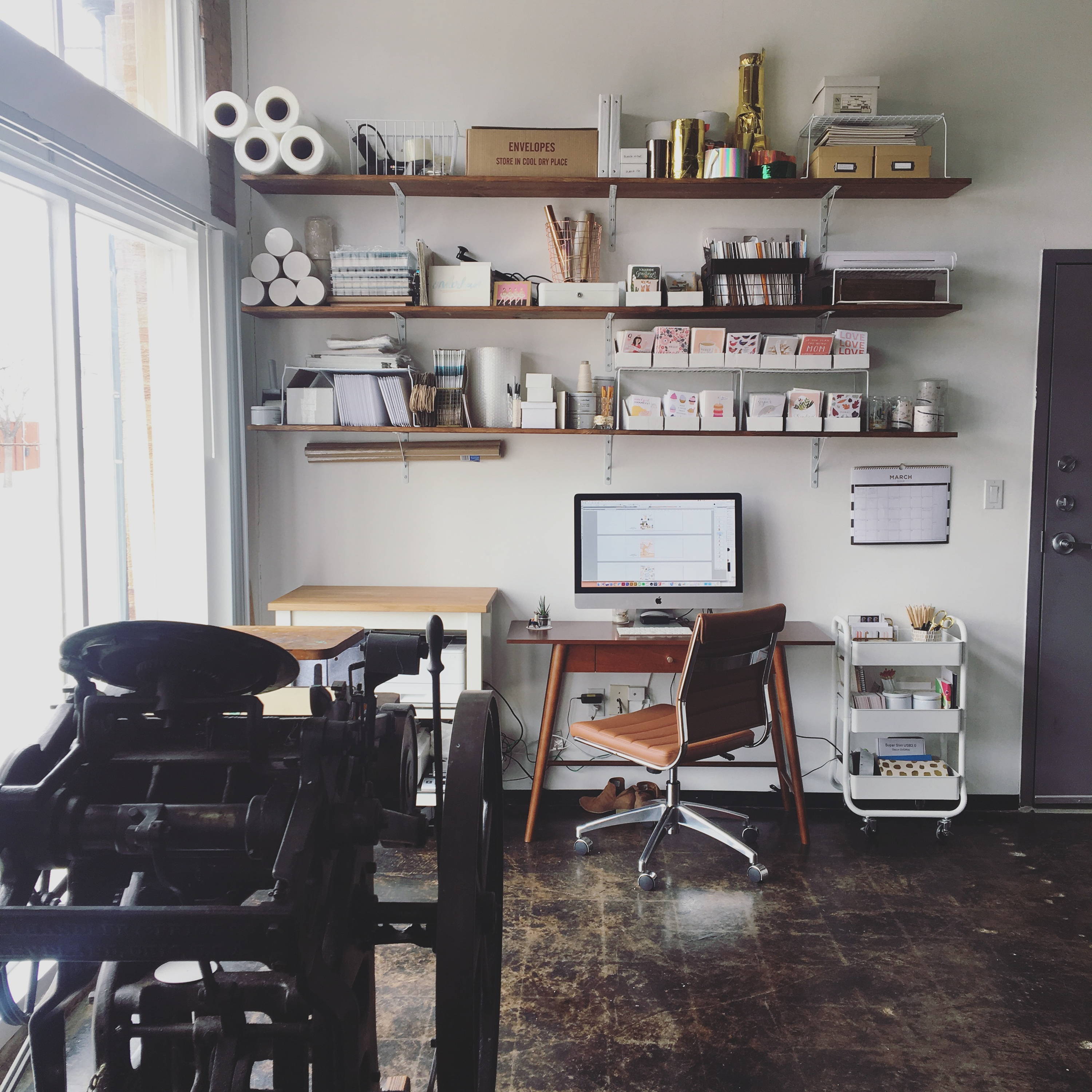 This year at Mosaic Makers Co, we're featuring our makers on a monthly rotation. This month, get to know Onderkast Studio's Danielle:
Name: Danielle Aldrich
Nickname: Red
Fur baby: Jack
Go-to coffee order: Lavender Latte
Spirit animal: Cat
Paper-Goods hero or idol: Anna Rifle Bond
Favorite color: All of them!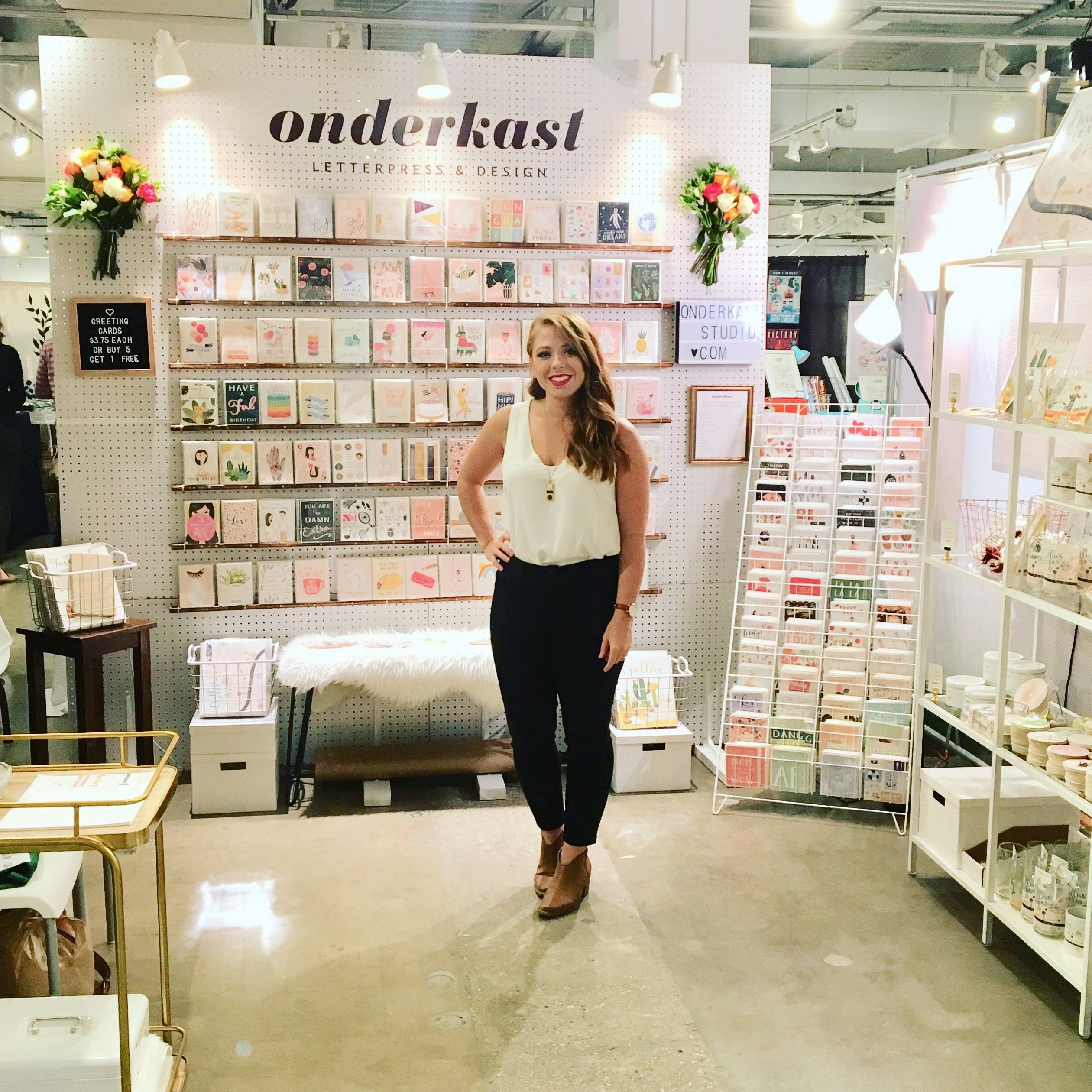 We asked Danielle a few questions about her passions, process, + more! Click on the questions below to read her answers.
Please kick things off for us by telling us briefly about yourself and your journey so far! How did you get your start as a creative entrepreneur?
While I was in college I took a few letterpress classes and had a letterpress internship. After college, I moved to Dallas from Kansas to work at a small branding agency. I ended up impulsively buying a letterpress off Instagram. I continued to work at branding agencies and created my side business working on the press. In 2017, I went full time working at onderkast – printing invites and wedding favors and eventually started to create greeting cards as well.
What's your favorite part of the designing + making process?
The finished product. I like watching the process of it being a jotted down note in my notebook, to an illustration, to going through rounds of reworking and recoloring that illustration, to adding type, and finally to it being a printed and packaged card.
Where do you gather inspiration?
I think of cards or designs that I or my friends would personally want to receive, and try to make them.
What's your favorite item to make?
Greeting cards! Writing down and thinking of ideas for the cards is a fun and funny process. Creating and adding the illustrations to fit the words feels satisfying and creatively fulfilling.
Shop for Mom: What combination of goodies would you buy for your mama from Mosaic Makers Co?
Definitely a card. As a kid she was the one who encouraged me to "work for Hallmark making cards" someday. She liked my sassy wit and saw how much I loved to draw. I never took her seriously about until about 15 years later. Mama knows best.
---
Letterpress
Cactus Coasters

---